​
As one who utilizes graphics programs a lot, or indulges in computer games, you are sure to look into purchasing a trackball mouse. A trackball mouse has a ball in the chassis of the mouse. It is an improved choice to an optical mouse, whereby one has to move the whole mouse in order to do so with the cursor. In comparison the trackball has a rolling ball makes the mouse cursor move, ensuring that the mouse would remain in one place. Thus saving space on the desk where one is playing. Another advantage is that it also allows greater speed and accuracy. It's also proves worthwhile for graphics, where you have to adjust pieces about a lot and place them into place. Then there are the exemplary ergonomics: your hands do all the moving—the rest of your arm and wrist remain relaxed.
Types of trackball mice
Wired trackball: A kind of trackball mouse that is tethered to the computer with a wire, usually into a USB port. Its fast response time stands out as a fashionable factor.
Wireless trackball: With this kind of mouse connection to the computer is assisted by a nano-receiver that is attached inside the mouse itself. One is required to insert the nano-receiver into a USB port on the computer. When you move your wireless mouse's trackball or click the mouse buttons, it transmits a radio signal to the nano-receiver, which moves the mouse cursor accordingly. (There is also a wireless mouse known as the "2.4 GHz mouse"–a kind of radio frequency at which the wireless mouse broadcasts to its nano-receiver.)
Here are the top five trackball mice in the market:
Elecom M-XT3DRBK Wireless Trackball Mouse
Despite not being a household name, Elecom company is one of the largest Japanese manufacturers of trackball mice. Since Elecom is one of the most respected trackball manufacturers in Japan, they have recently began offering their mice globally. Critically speaking, they are generally considered the gold standard of trackballs.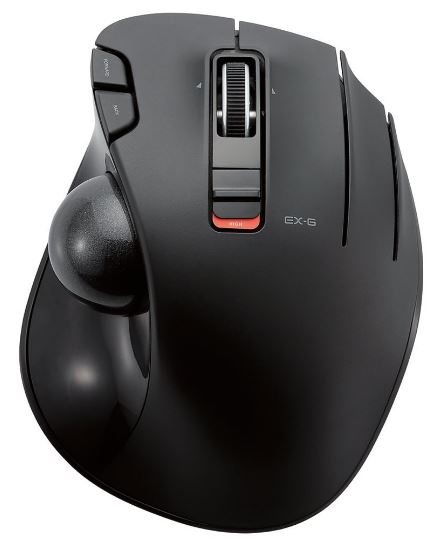 Logitech M570 Wireless Trackball
If you've spent any time shopping for computer peripherals, you've certainly come across at least a few Logitech products before. Although they produce almost every computer peripheral under the sun, they're best known for their mice, keyboards, and speakers. The M570 Wireless Trackball has been on the market for quite some time, but it's popularity among trackball enthusiasts has kept it on the market well beyond Logitech's typical product lifecycle.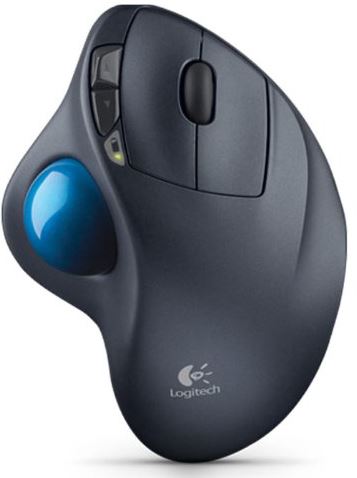 Kensington Expert Trackball Mouse
As one of the first companies with a mass-produced trackball on the market, Kensington has continued to dominate the industry for many years. Instead focusing on entry level models for users who aren't sure about the platform, they've created something that's focused on quality. Many users consider Kensington's top-mounted trackballs to be the Cadillac of the format, as they offer increase accuracy and reduce hand movement.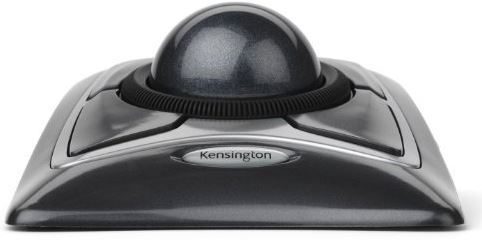 Kensington SlimBlade Trackball Mouse
Although the Kensington SlimBlade Trackball Mouse looks similar in design to the last model we looked at, there are several key differences. Because Kensington focuses on high end trackballs, their products are often targeted towards specific niches. While the previous model was great for engineering, this one is a little more stylish and has a few features that are ideal for graphics work.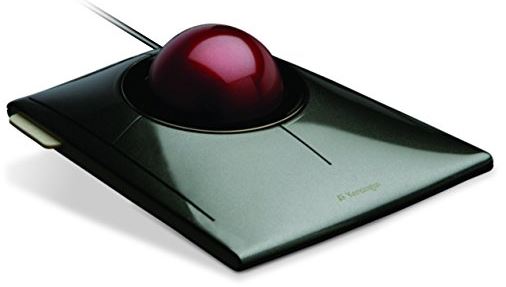 3Dconnexion SpaceNavigator 3D Mouse
Although the trackball mouse is, historically speaking, the best input style for many purposes, it hasn't changed a lot over the years. 3Dconnexion is a company that changed all that. Navigating through virtual 3D space is a relatively new technology, and it's about time that the trackball was updated better support this type of use.